---
« All News Items
Hi-Tech Hygge in your Home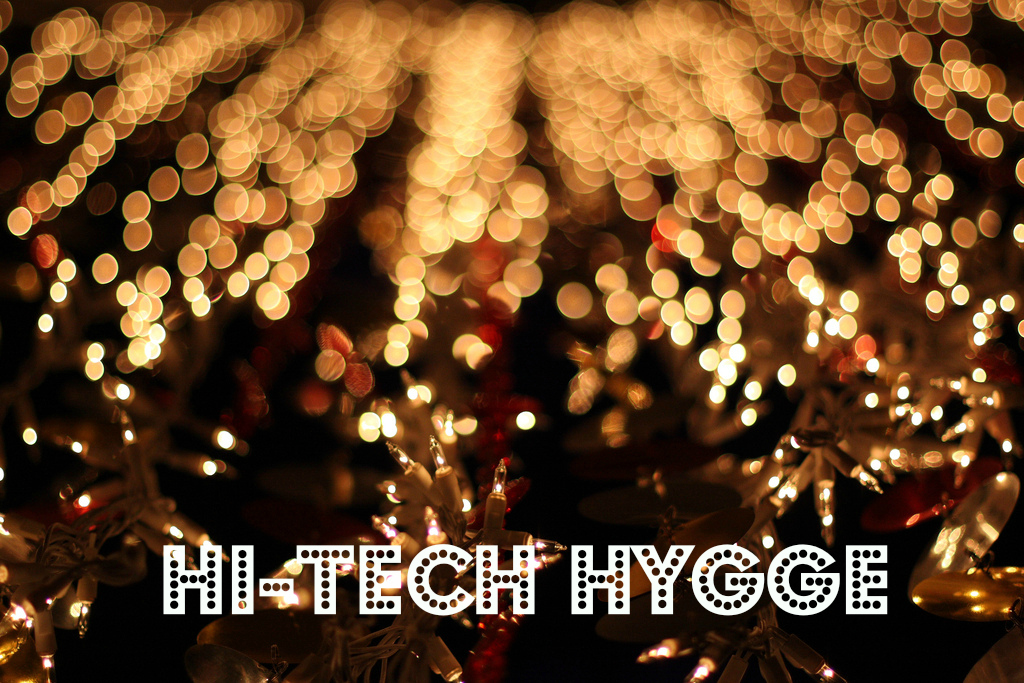 A current buzzword that is doing the rounds is 'Hygge' – pronounced 'hoo-ga' - a Danish lifestyle trend which is all about the art of enjoying life's simple pleasures, cosiness and wellness. If you can imagine log fires, warm blankets, plump cushions and hot chocolate, all enjoyed while reading a good book, you're not far off understanding the general concept of Hygge.
If you're looking to create a bit of Hygge in your life, but may be looking for some shortcuts, we look at whether today's modern smart home tech can help create the Hygge ambience, but without having to strike a match to get a fire burning!
Mood Lighting
You can use technology to help set the right mood in your home through intelligent lighting, and can do so at the touch of a button. By creating 'themes' for different rooms or times of the day, it is easy to achieve the right Hygge glows– simply press your "cosy theme", and the lights will dim or spotlights can be switched off and instead replaced by gentle table lamps or LEDs on a warm hue.
With today's lighting controls, the possibilities are limitless.
Nordic-Inspired Movies
You've got the lighting ambience in hand, now to get the entertainment right. With a Cinema-at-Home system, watching an old black and white movie, the latest rom-com or settling down to a dramatic epic will be like something you've never experienced before – taking Hygge comfort to a new level!
Using the latest 2K or 4K digital projectors, an immersive 3D surround sound system, acoustic treatment and ambient lighting, our Cinema-at-Home creates a superlative experience that has to be seen to be believed. And, to really help you achieve the complete Hygge effect, immersive D-Box motion chairs take cinema viewing to the fourth dimension, so you feel as if you're at the centre of the movie.
Winter Warmth
With today's smart home technologies, you can set your heating from your smartphone or tablet device, meaning not only will your home be lovely and toasty when you want it to, but you can intelligently heat zones or the individual rooms you need, when you need them, creating efficiencies and reducing your energy spend. What's not to love?
Hot Drinks on Tap
Last but not least, why not settle down with a delicious mug of steaming hot chocolate? You can do this in an instant with taps that not only provide chilled filtered or sparkling water, but also provide instant boiling water, literally on tap. Taps, such as those manufactured by Billi, mean your hot drink can be ready in just a matter of seconds, setting you up for a tech-enabled Hygge experience!
Enjoy!